Taxing Booking & Terengganu Place of Interests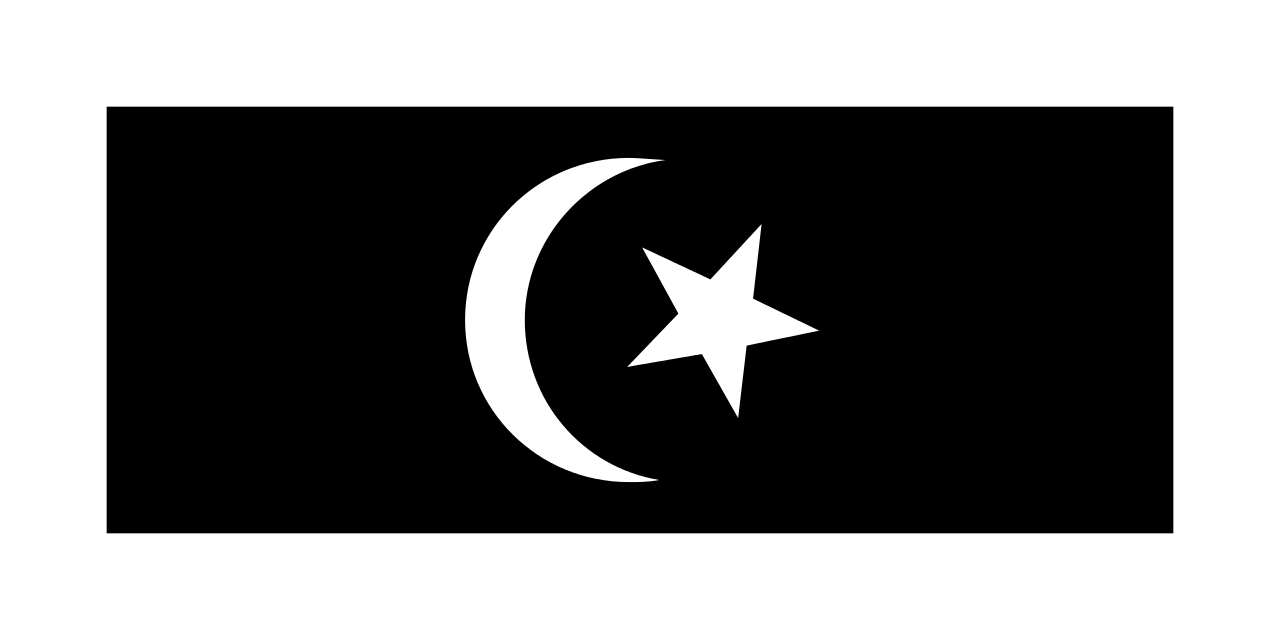 1. Bukit Keluang
Unlike the conventional island destination like Perhentian Island (Pulau Perhentian) and Redang Island (Pulau Redang), a unique combination of caves and white sandy beach, Bukit Keluang (Keluang Hill) is indeed has an exceptional view to offer. At the foot of the hill, white wide sandy beach and soothing sea breeze makes snorkeling, kayaking and wind surfing an ideal activities. After which you can explore the many caves around. It is suitable for new explorer as the trails are easy to maneuver. There are also proper walkways around to explore the hill. A slow stroll along the walkway as you ascend the hill widens your horizon to the breathtaking view around.
A few more 'hidden gems' of Terengganu incudes the man-made lake, Lake Kenyir, famous for its fishing heaven, Islamic Civilization Park, unique theme park located on Wan Wan Island. There;s also turtle watching opportunity if you land in Tanjung Jara Beach at the right time, which is between May to August. To truly experience and see the 'kampung' lifestyle, do not miss Merang for its rich culture and its unique fishing village. Take your time to explore the unique destination Terengganu got to offer. Hotel in Terengganu is widely and conveniently located near to each popular destination.
2. Islamic Civilization Park
This unique theme park is a way to demonstrate the achievement of Islamic architecture. Besides, it provides an interactive journey of many famous Islamic monuments, including Taj Mahal of India, Al-Hambra Citadel of Spain and 3 others interactive monument. These 5 interactive monuments are among the other 21 mini replica monuments found in the Islamic Civilization Complex, separated from the Public Zone. Public zone houses the most impressive icon of the theme park, which is the Crystal Mosque.
3. Kenyir Lake
With a catchment area of 38,000 hectare, no wonder it's a fishing heaven, with more than 300 species of fresh water fish including Kelisa (Green Arowana), Toman (Snakehead) and Kawan (Friendly barb). There are many people spending their weekend at the quiet lake of Kenyir, fishing and enjoying the serenity. The best time for fishing is n August where the water level is the lowest. Besides fishing, some cave enthusiastic also popped by to explore the caves around, namely Bewah Cave and Taat Cave. Although Lake Kenyir is an artificial lake, but with its rich marine life and lush flora and fauna around, it has been developed for eco-tourism. Many activities can be carried out here including jungle tracking, canoeing, kayaking and water rafting. There are many resorts around its shore, overlooking the wide calm lake.
Of course there are many more attractions nearby, beautiful islands and beaches are among the most popular destination such as Perhentian Island, Redang Island, and Mira Beach . For an opportunity to taste and experience the rich local culture, Merang is the town to hit. Besides, Merang is also the gateway to Redang Island. Hotel in Terengganu are never scare. You can get hotel, backpacker inn, and resort just about everywhere in Terengganu.
4. Lang Tengah Island
Lang Tengah Island is surrounded by deep blue crystal water with colorful live corals, definitely able to keep your mesmerize. Besides, there's a lush of untouched jungle will surely capture your memory. Many experienced explorer may know about the other gems in Malaysia like Redang Island (Pulau Redang) and Perhentian Island (Pulau Perhentian), but only a few lucky will know about Lang Tengah Island. It's amongst the favorites of diving spot in Malaysia. It's a place to enjoy the sun, sea and to relax your mind and soul. Apart from diving, non-diver can enjoy the water sports, snorkeling and island hopping. The untouched lush green jungle is amongst the popular night jungle tracking in the island. There are a few cozy resorts in the island to retreat after a long sunny day. Among the popular resorts are Blue Coral Resort and D'Coconut Resort.
There are a couple of must see nearby attractions around Lang Tengah Island, including Islamic Civilization Park, a theme park which is located off Wan Wan island. Lake Kenyir is amongst the famous lake in Malaysia and it's located in the state of Terengganu. If you have sufficient time, you should drop by Terengganu state as there a many interesting heritage sites and museums around. Hotel in Terengganu are affordable ranging from RM100-300 per night.
5. Merang
With recent tourism campaign in Malaysia, more and more travellers are visiting our islands, and the most popular islands are mainly located at the east coast of peninsular of Malaysia. Even with current active activity of buses and tourist pouring in and out of the town, Merang managed to retain much of its originality and still provides the tranquil beauty for tourist to experience the beauty of our islands as well as experiencing local cultures. Merang is traditionally a fishing village and hence seafood is one of the attractions of the town.
Terengganu has much more to offers. Lake Kenyir is one of the largest artificial lakes in Malaysia, located in north Terengganu. It has been promoted as eco-tourism, as fishing, jungle tracking and caving is amongst the popular activities. For some fun in theme park, visit the Islamic Civilization Park, located in Wan Wan Island, Terengganu. If you have time, there are much more to explore in Terengganu state itself. With rich original culture in Terengganu with many heritage site and museums. You should spend 2-3 days in exploring Terengganu town, there are many hotels available. Generally hotel in Terengganu cost about RM 150 – RM 300 per night.
6. Rantau Abang
Like many famous destinations in Terengganu state, Rantau Abang has its own unique beauty that draws the attention and curiosity of visitors. Perhentian Island (Pulau Perhentian) and Redang Island (Pulau Redang) are well known for their clear blue water, suitable for island hopping, diving and snorkeling. Besides, one of the largest man-made lakes, Lake Kenyir is also located in Terengganu, offering a great place for fishing. What's the beauty of Rantau Abang then? It's unique location that the giant leatherback turtle stop by to lay their eggs. Not only it serves as an educational platform to educate and show our younger generation the beauty of Mother Nature, but it also draws crowd from abroad, making Rantau Abang one of the most talked about town among visitors. The laying season starts from May to August, peak months are June and July, that time around, Rantau Abang will be swamp with visitors from everywhere. Unfortunately, the number of turtles stop by to lay eggs has been reducing year by year due to pollution and harassment from the tourists that disrupt their tranquility.
Other famous town in Terengganu includes Merang and Tanjung Jara Beach. Another hidden gem in Terengganu is the Islamic Civilization Park, which is a theme park not to be missed. Terengganu truly has much to offer, hence staying a few nights in there is definitely worth your time. Hotel in Terengganu are plenty, ranging from luxury to budget hotels.
7. Redang Island (Pulau Redang)
One of the most widely visited island among tourist, be it locally or visitors from abroad. All thanks to its nature beauty and the long white sandy beach. Its crystal clear water allows you to watch the colorful fishes at knee high water level. Hence snorkeling is the most popular activities because the water there has so much to offer. With its crystal clear water, colorful fishes and variety of live corals, no wonder is a diving paradise amongst the divers. As oppose to its 'sister' island nearby, Perhentian Island (Pulau Perhentian) and Mira beach which is more build more backpackers style, Redang Island (Pulau Redang) appears to be more up market, with beautiful beach resorts. It also has its own airport to cater for bringing in the tourist to their resorts. The resorts are mostly self-sustained, including on boarding meals, snorkeling, and diving packages, which makes it an easy one stop center. You just have to step back and relax by the beach while watching the sunsets, a trip so that you'll ever regret.
Apart from the islands, Terengganu has more to offer. For fishing lovers, Lake Kenyir is famous for fishing, with lots of variety of fishes and prawns. Merang is a town widely visited for its fisheries and fresh seafood. Not to forget the Kuala Terengganu town where you can experience the local rich culture and vast variety of museums, namely the Terengganu State Museum. It is definitely worth visiting for a couple of nights in the town apart from its beautiful island. Hotel in Terengganu are widely available in town and attraction destinations.
8. Tanjung Jara Beach
Tanjung Jara beach is known for its long golden sandy beach, watching across the South China Sea is not only breathtaking, but also soul soothing. No wonder it's the popular destination for the local city folks to get away from the hustle and bustle of the city. Compare to the other gems in Terengganu like Perhentian Island (Pulau Perhentian) and Redang Island (Pulau Redang), Tanjung Jara is more family and children friendly as there's no need for long boat rides. The wide sand beach is suitable for beach activities with the children. Kayaking, wind surfing, boating is amongst the popular activities. Another popular activity in Tanjung Jara is turtle watching. During the month of May to August, giant turtle will stop by the beach to lay their eggs, one of the most amazing phenomena to witness.
If you are into fishing, Terengganu house one of the largest man-made lakes in Malaysia, Lake Kenyir, with wide variety of fish and flora and fauna. Merang, which is a fishing village, is another popular town among the tourist. Islamic Civilization Park is another not to be missed attraction, it is a theme park located in Wan Wan Island.
9. Terengganu State Museum
It was officially open on April, 20 1996 by late Sultan Mahmud Al-Muktafbillah Shah, the Sultan of Terengganu. The main museum comprises of 4 blocks of big buildings and there are 5 traditional real houses located at the back of the main museum compound. Maritime Museum is also located within the vicinity, within walking distance from the main area. The museum itself is an amazing artifact, build based on the ancient Terengganu design and architectures. Within the complex there are many galleries showcasing different items such as textiles, Islamic artifacts, history artifacts, comtempory arts, weapons, fisheries and a lot more. It also housed the 'Batu Bersurat' which signifies the acceptance of Islamic teaching in Terengganu and eventually the Malay Peninsula.
Another not to be missed attraction is the Islamic Civilization Park located in Wan Wan Island, which is a theme park suitable for children and family. Speaking of islands, of course Terengganu is well known for its untouched beautiful island such as Perhentian Island (Pulau Perhentian) and Redang Island (Pulau Redang). Turtle watching is one of the most unique attractions in Tanjung Jara, and Rantau Abang. Lake Kenyir, the man-made lake is known among the fishing lovers. Merang, being the fishing village is also wide visited for its sumptuous seafood.