Taxing Booking & Selangor Place of Interests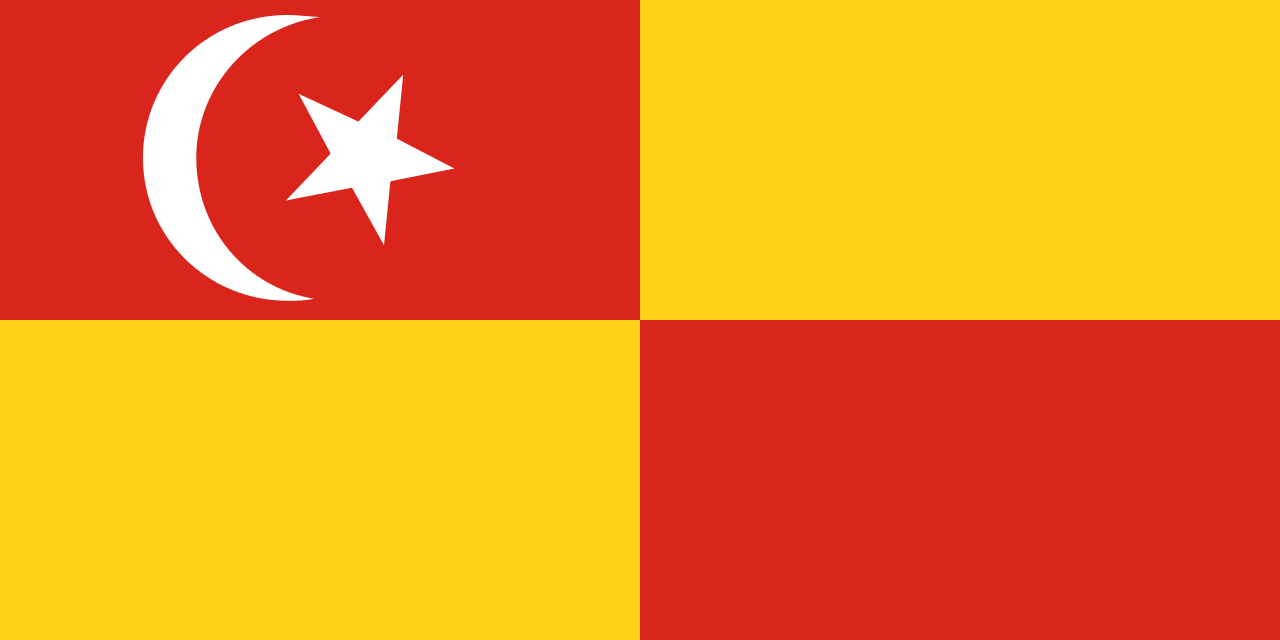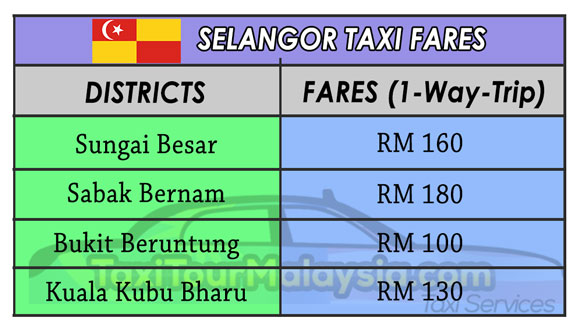 1. Blue Mosque Shah Alam

The Blue Mosque is the state mosque for Selangor. It is the major attraction in Shah Alam and is definitely one of the most stunning structures in the whole of Malaysia. It is Malaysia's largest mosque and also placed second largest in South East Asia, after Istiqlal Mosque in Jakarta, Indonesia. It is once held the record for tallest minarets and largest dome of it is then surpassed after years. Just like the name, its most distinct feature is no other than its blue and silver dome. Moreover, there are a total of four minarets at the corner. The stunning architecture is influenced by the cultures of Malay and Modernist.
Arabic calligraphy can be seen on the inner curve of the dome and also parts of the walls and the design of aluminum grills are found on the doorways and windows of the mosque. The main prayer of the mosque is fully carpeted and is air conditioned over two levels. Do take note that there is a specific entrance for non – muslims and visitors. Proper etiquettes including proper outfit and removal of shoes before entering have to be done. The Blue Mosque overlooks the Garden of Islamic Arts, a landscaped park. This spiritual sanctuary houses nine galleries exhibiting a rich array of Islamic arts including calligraphy, sculptures, paintings and architecture. The site is occasionally used for traditional Islamic performances.
2. Carey Island (Pulau Carey)

Carey Island is named after Valentine Carey, a former British civil service officer in Malaysia back in those years. The island is popular for its Orang Asli community. Orang Asli is a Malay word giving the same meaning as indigenous. The main aboriginal tribe live there is known as Mah Meri. They are renowned for their traditional wood carvings, depicting their ancestral spirit. Their unique culture is too, what attracts visitors to the island. In the month of April every single year, the aborigines celebrate their own festival. Traditional dances and music will be seen if you pay a visit especially of that very date.
Apart from this interesting culture, the next major attraction that brings the eyes of tourist to this island is the great seafood. If you were to ask around, locals will certainly say that a day trip to Carey Island is not complete if you haven't taste the seafood there. There are quite a number of seafood restaurants in the Island including Seri Langat Seafood Restaurant and Kang Guan Seafood Restaurant. There is no accommodation available on the island itself but only bungalows that are for rent where you can spend a night or so in the island. If you are in Klang, Selangor, remember to drive to the island to have a taste of Malaysian's one of a kind culture and of course, the food that is capable to tantalize your taste buds.
3. Damansara

Damansara is well known for its shopping malls and entertainment hub. It's really a sub branch of Kuala Lumpur city center as it's currently too crowded and congested. Catering to the large population in Selangor, no wonder many more shopping malls are mushrooming in Petaling Jaya. Damansara really is a dense area with many facilities and shopping malls cluster nearby, making it a convenient spot for shoppers to get all their needs especially in the weekends and school holidays. Among the many prestigious malls are One Utama Shopping mall, due to popular demand, it has extended the phase 2 building, making it ever bigger and comprehensive. It's more of a family mall, comprising hypermarkets, cinemas, fashions, education, dining and loads more.
The Curve, is a rather recent addition to Damansara, with its boutique concepts and open space cafes and restaurants, making it a favorite hangout spot for young adults. The night life in The Curve is very lively and colorful, with pubs, clubs, karaoke and cinema. Another gem in the area is Ikea and Ikano Power Centre (IPC), both link and joint by a bridge, is a haven for furniture and house appliances. More and more people opt for self-design and decoration of their house, making these 2 malls a popular hangout place for inspiration.
4. High 5 Bread Town Museum

Certified by the Malaysian Book of Records, the High 5 Bread Town Museum is the first bread museum ever built in Malaysia. It was officially opened not long ago, in year 2005, the month of May. High 5 is the brand of bread produced by the Silver Bird Group and it is the largest standing alone bread plant in the whole of South East Asia. The museum not only caters for visitors but it brings fun and joy to them too. In the Bread Town, visitors get to have a walk through the history of bread. You will first given a video to watch about the bread making history. Then you will be guided to where the exhibits lay, and then through an elevated walkway, you have the chance to view the process of bread making of the modern factory below.
Lastly, the tour brings you to the retail shop of High 5 Bread where you can get cake and bread products with discounted and awesome prices. The whole tour eats up approximately 45 minutes. The entrance fee for adults is RM15, RM12 for senior citizens (ages above 55) and children whereas it is free for kids under the age of three. All of the fees are considered affordable as it includes a goody bag with products of cake and breads. Do note that guided tours are only available by appointment and not for walk-in visitors. Do check out their official website for more rates and packages of the tour.
5. I-City Shah Alam

I-City is too, known as the city of digital lights as it is the first ever tourism destination with lots and lots of LED displays. There is a Snowwalk, opened recently with Christmas theme. The place is icy cold but they do provide winter jacket for rent including in the entrance fees. The fee per adult is RM25 and it is RM15 for children between the age of three and 12. There are a large variety of deco structure such as snowman, miniature castles, igloo structures and more. Of course, all of the deco structures are constructed with LED lights. There is an amusement park filled with arcade games and kiddy rides near to the snow walk and is accessible with a short bridge.
Outside of the snow walk, there are multiples deco structures from all different kinds of trees including bamboos, Christmas trees, cactus, lime trees and more to animal structures such as reindeers, butterflies, swans, peacock and etc. On the hill, there are two sides that are filled with i-pine tree plantations, one with colorful lights and the other, with only orange and white lights. At the side of the hill, there are more LED trees which are shorter. In the downhill section, there is a big area consists of 12 zodiac. However, they are not constructed with lights but just normal statues. Still, there are lights around with the tree plantation nearby. I-City is undoubtedly the place to visit if you are in Shah Alam. Experiencing the colorful lit trees and creatures is one of a kind. A camera is a must to bring along to capture all the wonderful, colorful moments.
6. Mines Wonderland Theme Park

It's an ideal hangout place for families during the weekends and school holidays. All children of Selangor and Kuala Lumpur grew up visiting the theme park, shopping malls and their small zoo. With its central location, conveniently connected via public buses and KTM station, it is also among the meet up place for young couples and friends. The entrance welcomes you with the signature Unity Fountain, with water splashes and colorful lights. The theme park has many fun and exciting rides, suited for all age groups. Wa Wa Splash is among the most popular rides which lasted about 45-minutes on the lake.
For the fragile heart, can opts for a slow boat ride at the lake and enjoy the scenery along the way. There is also a mini zoo, with their special interest in tigers, the rare white Bengal tiger is an eye opener for many visitors. There are other animals such as peacock, swan and goats too. Another pulling factors for visitor is the Snow House, where you get to experience the cold and ice; particularly after a long hot day. Kids love to hang around the Snow House and have a beverage. During the night the atmosphere gets livelier with the Musical Fountains which happens at 8pm and 930pm, showing the art of laser and music of the fountain.
7. Petaling Jaya (PJ)

PJ encompasses a wide area including a few well known areas such as SS2, Damansara and Subang Jaya, which covers the west area of Kuala Lumpur. Being a mix of commercial and residential area, there are a variety of attractions, ranging from shopping malls such as Subang Parade, Sunway Pyramid and One Utama Shopping mall, to golf course and clubs such as Tropicana Country Club and Saujana Golf Club. It also housed the Malaysia's largest water theme park, Sunway Lagoon, in adjacent and linked to the Sunway Pyramid Shopping mall. Sunway Lagoon theme park has many amusement parks within such as the Water Park, the amusement park, Wildlife Park and Extreme Park.
There are various exciting water rides and slides, and if you want more excitement, there is also an extreme sport session at the Extreme Park. One of the scariest activities is the Bungy Jump, jumping from the bridge in the park towards the mining lake. For educational benefits, there's also a petting zoos with many animals that are open for interaction and feeding to public. There are also a number of nature parks around for trekking and bug catching, such as the Gasing Park and Bukit Kiara Hills, are not only popular among the neighborhoods for their morning and evening walks, but also for schools outdoor activities such as teambuilding and camping.
8. Sepang International Circuit

The Sepang International Circuit was officially opened on March 9, 1999 by the former Prime Minister, Tun Dr. Mahathir Mohamad. The international circuit is a racing circuit and so it is the venue for Formula One Malaysian Grand Prix, A1 Grand Prix and also the Malaysian Motorcycle Grand Prix. Many major motorsport events are conducted in this circuit too. Moreover, kart racing and motorcross facilities are available in the Sepang International Circuit. This very circuit was designed by a German designer who also designed the new facilities in every corner of the world including Korea, India, Turkey and Shanghai, just to name a few. The main track in the circuit is as long as 5.542km. It possesses eight straight stretches and 15 turns.
Apart from the challenging main track, there are smaller tracks named North Track and South Track and they are both 3000m long respectively. As mentioned there is too, a go kart facilities and the track for it is 1200m long with 11 turns. Not only national race competition held in this very circuit but also international event including the Japan GT Championship. Besides, owners of fast cars and bikes can test their amazing vehicles and skills of driving in the circuit but of course, certain fees will be charged. Sepang International Circuit has the only double frontage grandstand in the whole wide world. It can accommodate around 3000 spectators. There is too, an uncovered stand where up to 100,000 spectators can enjoy the race and view up close.
9. Sunway Lagoon Theme Park

The 80 acres theme park was established in the year of 1992 and was officially opened by Malaysia's former Prime Minister, Tun Mahathir bin Mohamad in the next year. Since then, the park is so popular that it attracts 2 million visitors from every corner of the world annually. The amazing theme park possesses one of the world's largest men – made surf beach and also, the world's longest pedestrian suspension bridge. All kind of different wet and dry rides are available in the park. The most popular water – based attractions including giant water slides, lagoon express and twin speed slides. The theme park is mainly divided into three major sections, namely the Wild Wild West, Waters of Africa and the World of Adventure. Apache Red Indians and cowboys are to be seen round when you are strolling in the park.
There are quite a number of rides in that very section such as Niagara Falls Flume Ride and Grand Canyon River Rapids, just to name a few. Waters of Africa is quite popular as it is the only Africa-themed water park in Malaysia. One of the many interesting attractions in Waters of Africa is the rolling surf pool sandy beach as it is made out of more than 6000 tonnes of sand. The six – laned Congo Challenge is too, another popular ride. Here comes the World of Adventure. The name says it all, no? The major attraction is the 428m long suspension bridge that offers you a bird eye view of the Sunway Lagoon Theme Park. There is also a 360 degrees rotating ride. The ride through the City of Gold is fascinating too as bobby traps and tarantulas are all in the tunnel. There are more little parks within namely the Wildlife Park, Extreme Park and Scream Park.
Sunway Lagoon Theme Park is the ideal place to spend some quality time with your love ones and families as the park is suitable for all ages. Apart from all the get – wet activities mentioned, there are more activities await you. They are Bungy Jump, Paintball War Game, Go – Kart and more. Moreover, there are private sessions of body boarding and surfing available.